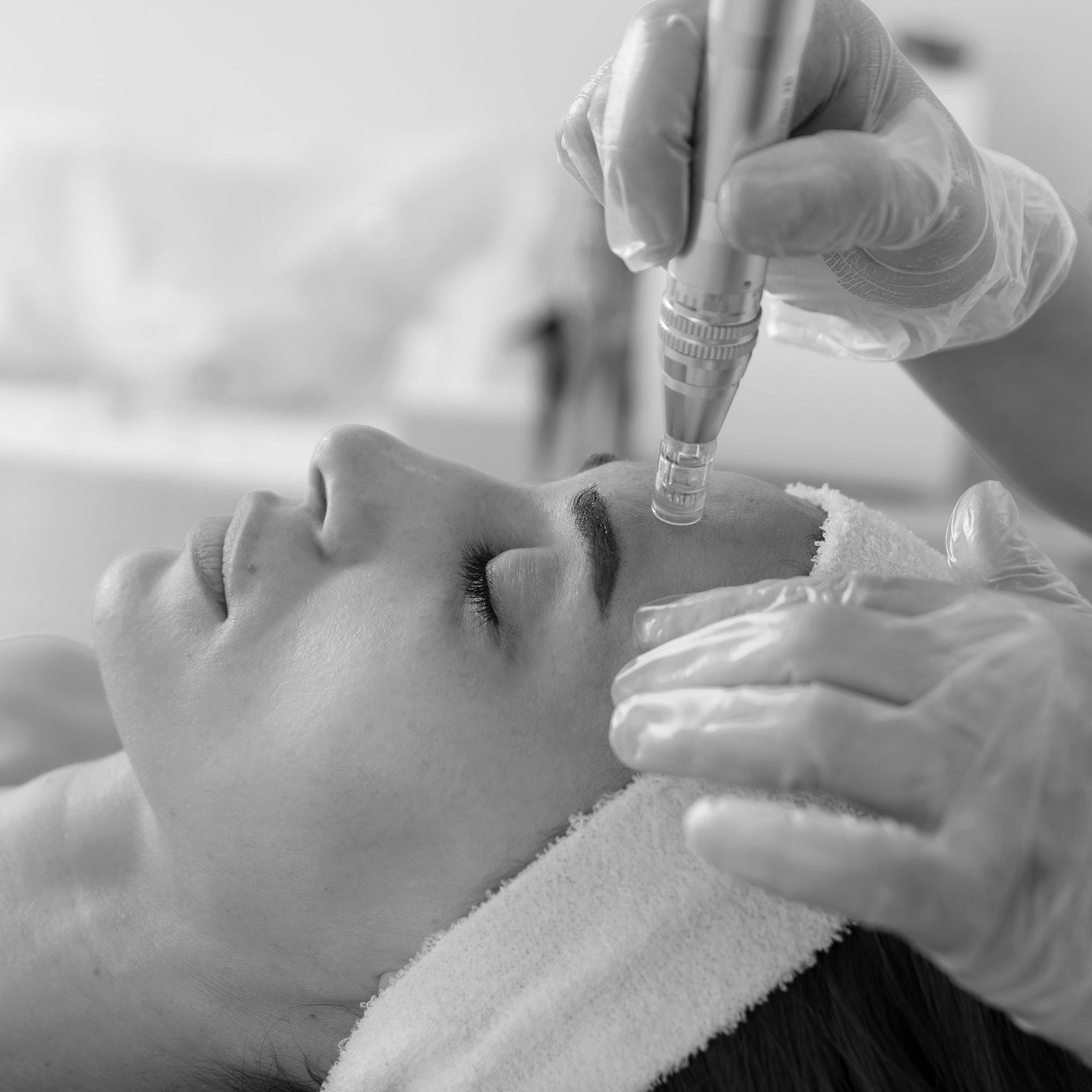 Erase scars from acne, fight the appearance of neck wrinkles and stimulate the skin's natural healing process with SkinPen by Crown Aesthetics, the world's first FDA-cleared microneedling device.
---
• SkinPen rejuvenates skin from the inside out
• Minimally invasive and performed in the office with little to no downtime.
• Most patients return to normal activities within 24 hours.
Frequently Asked Questions

What is SkinPen and how does it work?

SkinPen creates hundreds to thousands of "micro" skin punctures per second to stimulate the skin's natural wound healing process. Microneedles pierce the skin, kicking the immune system to disinfect the wounds, remove debris, increase blood flow and begin to create new tissue. The micro-wounds are healed with new cells that include collagen and elastin, and the wounds are remodeled — replaced with new dermal tissue and blood vessels to improve skin's youthful appearance without forming scar tissue.

 

What are the benefits of the SkinPen treatment?

SkinPen microneedling is fast and effective, with just one to three 30-minute treatments. It works without chemicals, heat or stress to reduce acne scars and neck wrinkles, leaving skin smoother, radiant and younger looking.

Is SkinPen microneedling right for me?

This award-winning treatment is safe for women and men, and for most skin types. Because it doesn't use chemicals or lasers, it's gentle on the skin and, under proper medical supervision, can be used for years. In fact, 90% of subjects in the clinical trial said they would recommend the treatment. Schedule an appointment with our office to determine if it's right for your skin needs.

What's the best way to follow laser genesis treatment?

After SkinPen treatments, you'll want to maintain the fresh, youthful glow. Dr. Marnie recommends her CE Ferulic Serum, a potent blend of antioxidants, ferulic acid and Vitamins C and E that protects against photo damage, stimulates collagen production, increases firmness and acts as a natural sunscreen. SkinMedica's Neck Correct Cream is a powerful and effective serum uniquely designed to address the visible signs of aging for the neck and décolletage, as it lifts, tightens and smooths crepey skin lines and wrinkles and prevents sagging.

 
"

I was happy to learn that SkinPen didn't use chemicals or heat, and worked with my body's natural healing process. I had two treatments and my skin feels great — smoother and brighter!

"