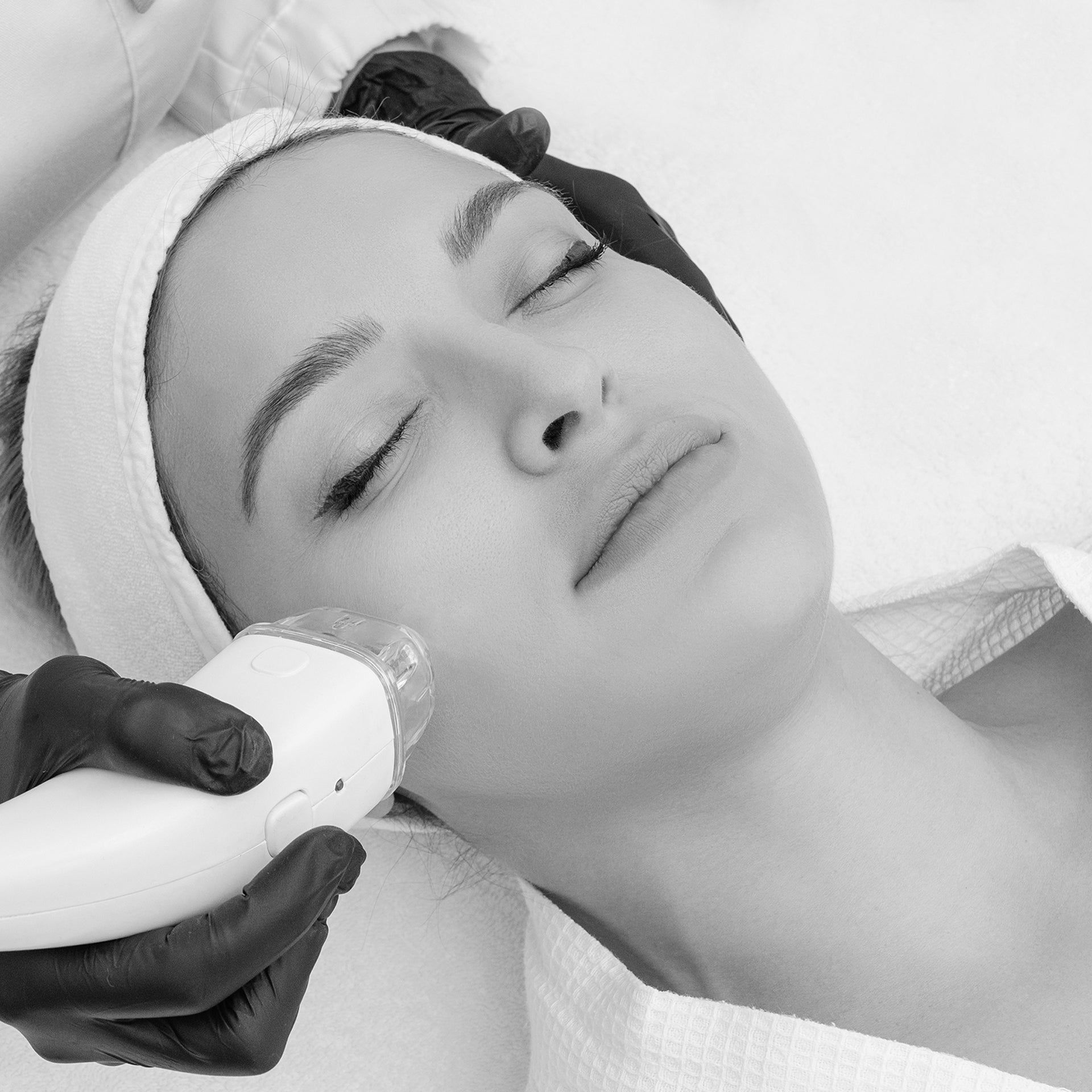 Fraxel Laser Skin Resurfacing
Fraxel laser skin resurfacing is an FDA-approved procedure that transforms skin texture and tone, even in patients who have significant skin damage from the sun, acne, scarring and other conditions.
---
Fraxel, a specific brand of fractionated laser technology, reveals a smoother, fresher and younger-looking complexion.
It evens skin tone and texture.
It refines pore size and fades unwanted pigmentation and brown spots.
Fraxel minimizes the appearance of acne scars, stretch marks and surgical scars.
You'll see results soon after your first procedure, but best outcomes are achieved with a series of treatments.
Frequently Asked Questions

What is Fraxel laser skin resurfacing and how does it work?

Fraxel works by stimulating new, healthy skin using safe and controlled levels of laser energy, administered by a trained professional, across target areas of the face and body. Specific wavelengths of laser energy are delivered to the skin's dermis through microscopic columns that penetrate deeply, but still leave the surrounding tissue undamaged. Because only a fraction of the skin is exposed to the reparative laser energy, healing and recovery post-treatment is swift given the depth and intensity of the procedure. The entire process works to stimulate newer, healthier skin and triggers natural skin healing and reparative processes that will help you look years younger.

What areas of the skin can be treated by Fraxel laser skin resurfacing?

The face, neck, chest and hands are the most common areas for treatment.

What are the benefits of Fraxel laser skin resurfacing?

With the right number of sessions, skin treated with Fraxel can look completely renewed.  Depending on your individual needs and goals, Fraxel can help minimize the appearance of scaring from acne, surgeries, stretch marks or bad sunburns; fade dark spots and unwanted pigmentation; refine pore size, and smooth the skin's texture and tone.

Am I  good candidate forFraxel laser skin resurfacing?

Certain conditions may affect your ability to receive laser skin resurfacing, so all patients considering this treatment must have an in-office consultation and assessment to see if Fraxel is the right course of treatment for your skin.

What's the best way to follow a Fraxel treatment?
"

My skin looked and felt older than I was after years of sun tanning and not enough SPF. After a few sessions of Fraxel, my skin transformed before my eyes.

"