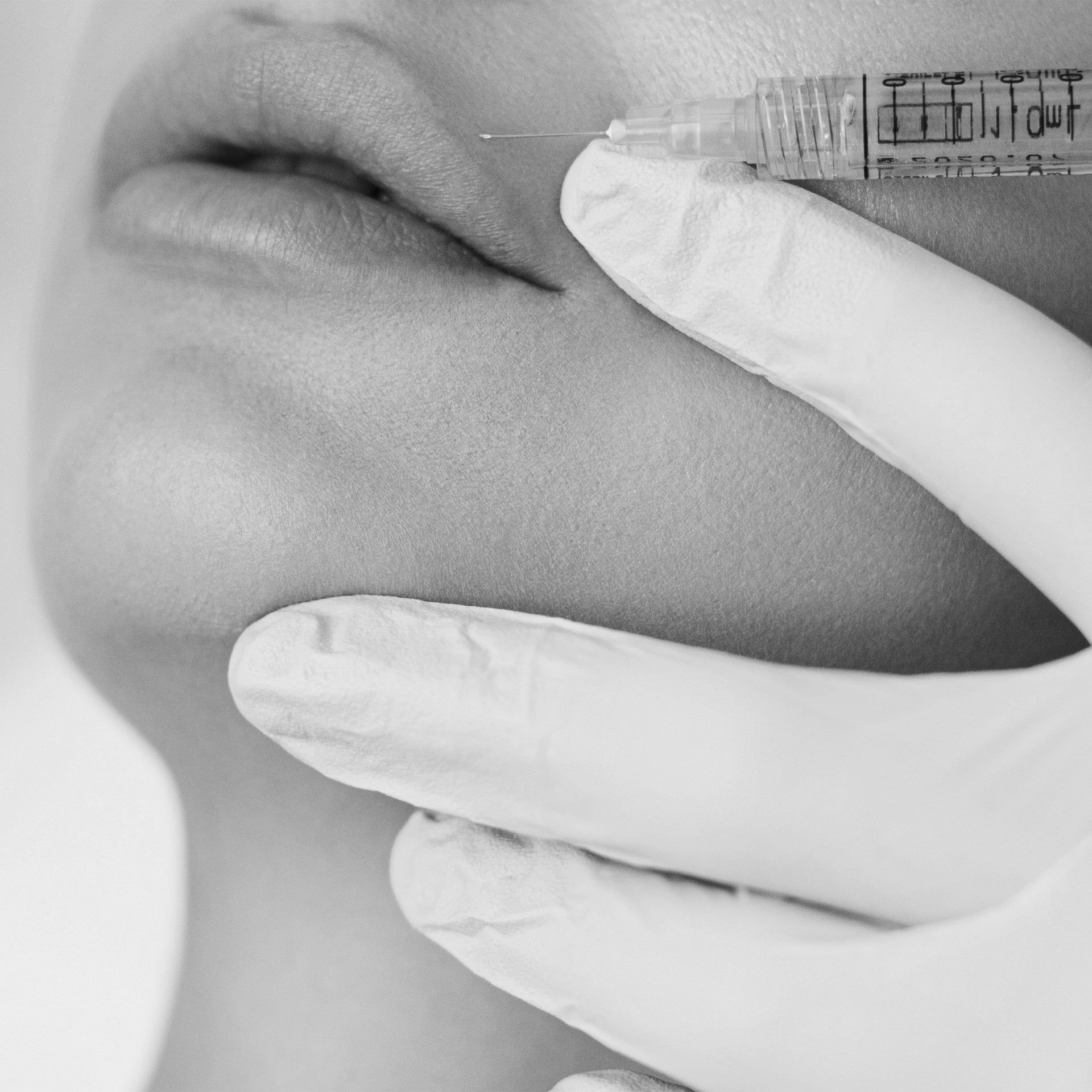 Soft tissue fillers plump and fill in areas of the face that have lost volume as you age, resulting in a smoother, more youthful appearance in just a few days. 
---
This procedure fills in areas of the skin that look "deflated," hollow or wrinkled due to the natural processes of age and/or sun damage.
You'll see a smoother skin surface and a younger look.
It subtly softens and minimizes the appearance of wrinkles, lines and mild-to- moderate skin laxity (looseness or sagging).
Frequently Asked Questions

What are dermal fillers and how do they work in skin?

Injectable soft-tissue fillers are primarily made up of hyaluronic acid, a naturally occurring enzyme in the body that helps plump and hydrate the skin. By injecting the filler into areas that have lost volume or where fine lines and wrinkles occur, the skin is enhanced for restored volume and a smoother surface. The most common brands of dermal filler that we use at our practice include Juvederm®, Juvederm Voluma®, Juvederm Volbella®, Restylane®, Radiesse® and Belotero®.

What areas of the face and body can be treated with dermal fillers?

We most commonly fill areas of the face, using specific dermal fillers that are created for specific areas and facial needs. However, dermal fillers can also be used on the hands to correct a boney or veiny appearance. Radiesse® is great for helping hands appear supple, smoother and more youthful.

What are the benefits of dermal fillers?

No other treatment is able to safely and subtly restore the natural volume that is lost in our faces over the course of time. With the passage of each decade, we produce less collagen, the main protein in the body's connective tissue. Collagen is what "holds up" our facial skin and gives it that smooth, lifted appearance that we remember from our youth. Dermal fillers replenish what is lost, and when expertly done by an experienced professional with great technique, the treatment should look almost invisible to the naked eye.

How long do the results last?

Dermal fillers can last anywhere from six months to two years, depending on the brand. Because dermal fillers are not permanent — they are slowly reabsorbed by the body over time — we can also adapt and customize treatment as your needs change.

Am I a good candidate for dermal fillers?

As with all our procedures, we conduct a thorough aesthetic consultation with patients before performing any major work, like dermal filler injections. Most patients who are experiencing anything from the first signs of aging to more progressive volume loss will be great candidates for fillers, as long as the procedure is done by a licensed, expert professional.

How do I follow a dermal filler procedure?

Dr. Marnie recommends following the procedure with her HA Serum, which plumps and hydrates, giving a smooth finish and minimizing the appearance of fine lines and wrinkles. As always, protect your skin from the harmful UV rays or the sun and environmental damage with the appropriate sunscreen for your skin type and hydrate with Ultra Light Moisturizer to keep skin supple and healthy.

 
"

Immediately, I felt like I looked years younger. A few weeks later, I looked in the mirror and saw a happy, younger, rested self smiling back!

"