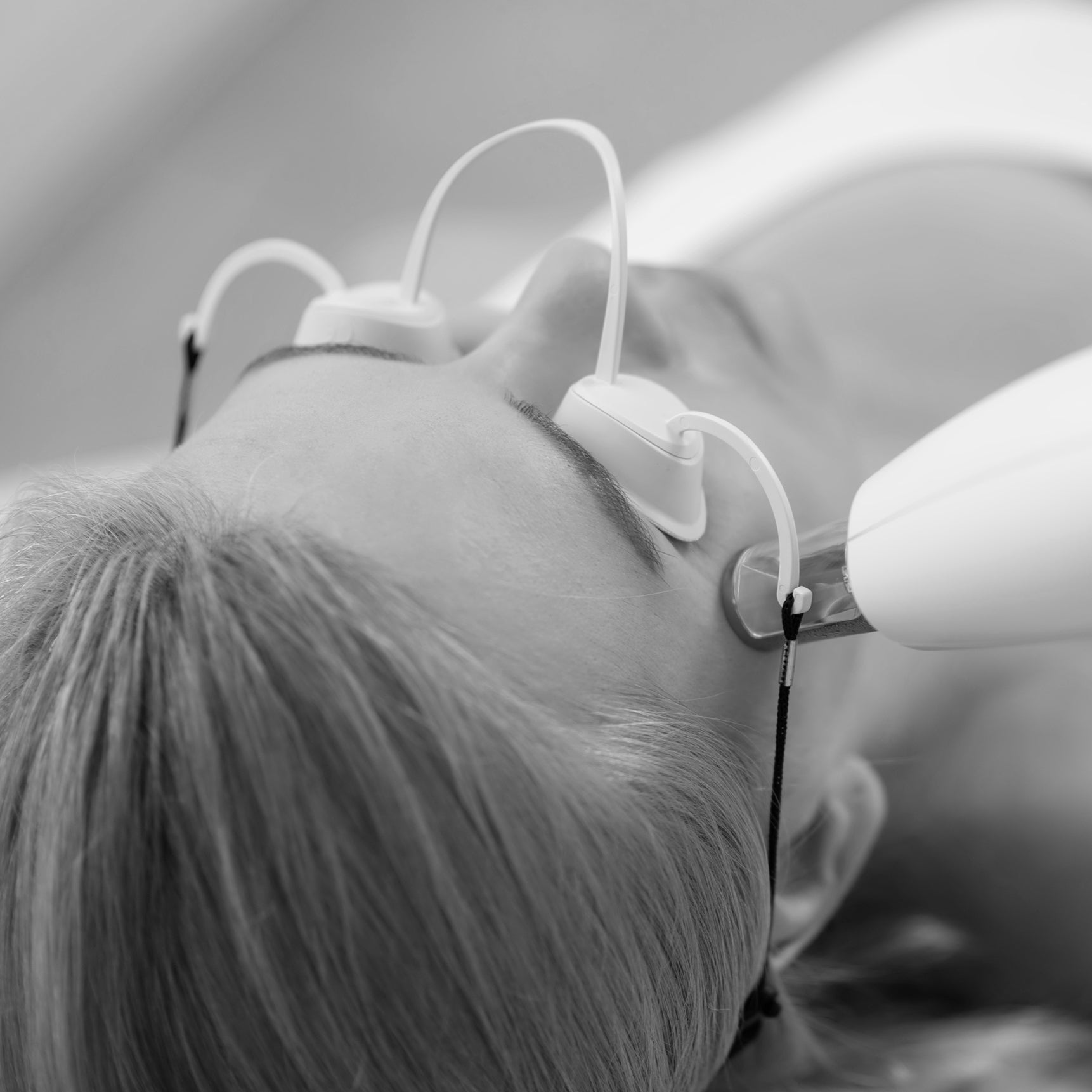 Excel®V+ is the latest generation in laser technology for treating pigmented and vascular lesions.
---
• It revitalizes and resurfaces skin.
• Excel®V+ uses two clinically proven high-performance wavelengths to treat spots up to 16 mm, or just over half an inch.
• Capable of treating approximately 20 unique indications on every skin type.
Frequently Asked Questions

What is Excel®V+ and how does it work?

Excel®V+ isthe first laser to feature two ultra-precise, best-in-class wavelengths and three  unique operating modes to treat a wide range of superficial and deep vascular lesions, pigmentary issues and skin revitalization concerns safely and effectively. The handpiece releases laser energy in micropulses that gently and safely target microvasculature to stimulate collagen production, thus improving the appearance of wrinkles and other noticeable signs of aging. This treatment may also be used to polish and complete other aesthetic skin treatments.

What are the benefits of Excel®V+?

We use Excel®V+ to treat rosacea, to diffuse redness, facial veins, leg veins, periorbital veins, angiomas, port-wine stains, poikiloderma, wrinkles, venous malformations, bruising, inflammatory acne, benign pigmented lesions, age spots, small area hair removal, scars, acne scars and more.

Is Excel®V+ right for me?

Excel®V+ is safe and effective for most skin types, and we will consult with you to determine if this is the best treatment to meet your skin's needs and achieve your appearance goals.

What's the best way to follow Excel®V+sessions?

Hydrating and smoothing the skin is essential after Excel®V+. Dr. Marnie recommends a number of excellent products, including her Ultra Light Moisturizer to sooth and calm sensitive skin, and her Resurfacing Pad daily retinol treatment is packed with powerful anti-aging ingredients that heal damaged skin. EltaMD's Skin Recovery Light Moisturizer is dye-free, fragrance-free, gluten-free and paraben-free, to help repair the damaged skin barrier as it calms and refreshes the skin with minimal risk of irritation. And always remember to protect skin from the sun's harmful UVA and UVB rays with a broad-spectrum sunscreen, like the tinted and clear options in the EltaMD range.
"

I was super self-conscious about a 'port-wine stain' and some acne scarring. Dr. Nussbaum treated me with Excel®V+ and revitalized my skin. Now it's barely noticeable and I feel so much more confident!

"