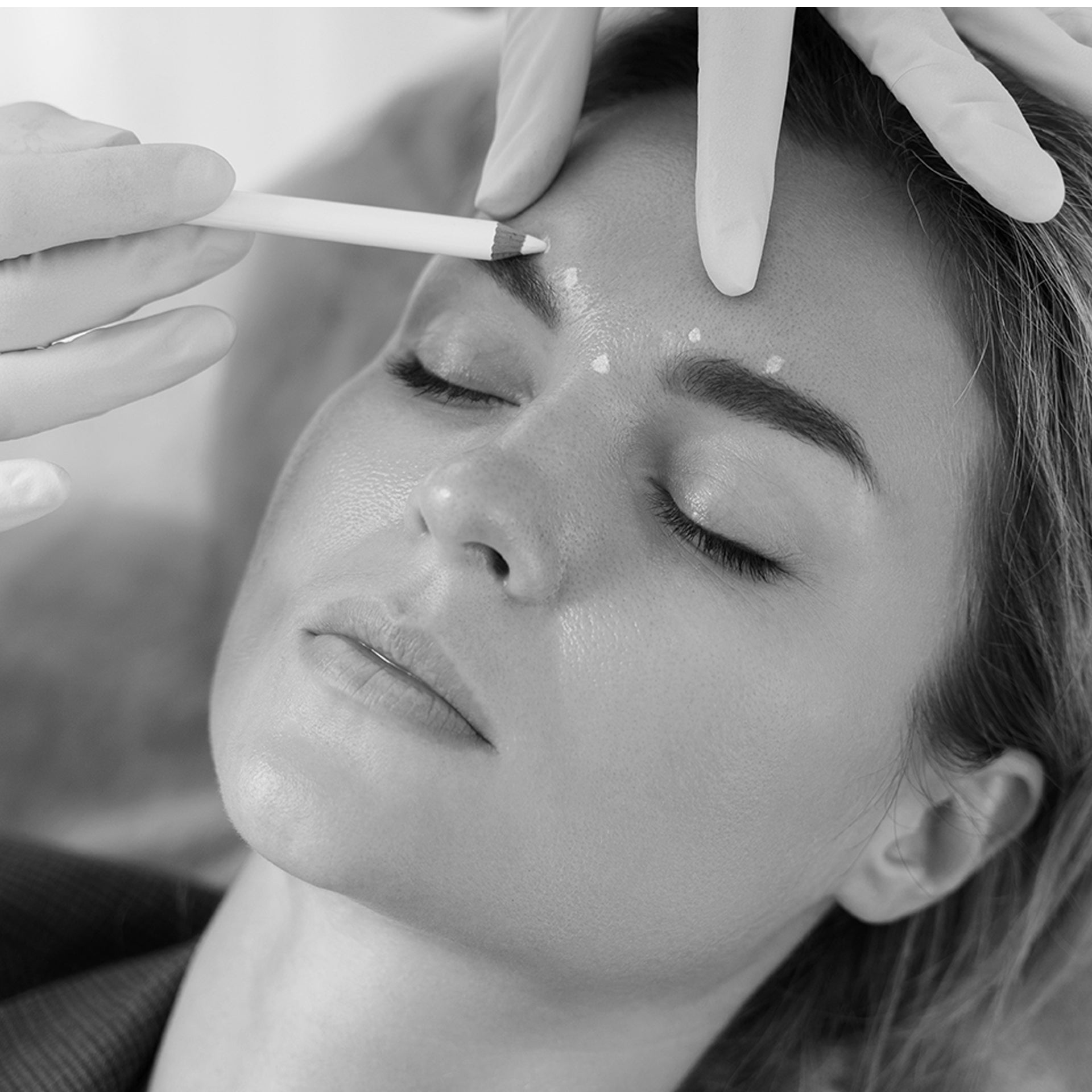 Botulinum toxins, commonly known by their brand names including Botox®, Dysport® and Xeomin®, soften fine lines and wrinkles, forehead lines, crow's feet and frown lines (also known as the "elevens").
---
Botulinum toxins help smooth so-called dynamic wrinkles and fine lines — the ones that appear when your face moves — creating a more youthful appearance.
Non-surgical injections should be executed by a medical profession with precise training, knowledge and skill.
These have become one of the most popular cosmetic treatments nationwide.
Frequently Asked Questions

What are botulinum toxins and how do they work?

Botulinum toxins work in the skin by blocking nerve impulses to the muscles, causing them to relax. The result is that targeted expressions are softened (frown and laugh lines, for example), which make your wrinkles and lines appear less pronounced.

What areas can be treated with botulinum toxins?

The main areas that are treated include the glabellar lines between the eyebrows (also known as the "elevens" or frown lines), crow's feet (at the outer corners of the eyes), forehead lines and creases, as well as the corners of the mouth. Botulinum toxins are also used to treat many non-cosmetic conditions, such as migraines, TMJ and excessive sweating (hyperhidrosis).

What are the benefits of botulinum toxins like Botox®, Dysport® or Xeomin®?

Lines and wrinkles are among the first signs of aging — and they only deepen and settle with time. Botulinum toxins are the best way to smooth the appearance of progressive lines and help prevent them from becoming more prominent.

Am I a good candidate for botulinum toxins?

Most cosmetic patients will benefit from botulinum toxins in one form or another. Because they are not permanent, the treatment can be adapted and customized to you and your needs over time. Injectables like Botox® are also great for younger patients who are experiencing the first signs of aging but may not need fillers or other treatments yet.

How long will my results last?

The best results will be seen between three and seven days, and the wrinkle-reducing effects can last anywhere from three to six months, depending on the patient.

What's the best way to follow this treatment?

Dr. Marnie recommends daily cleansing with a gentle product like her GlyGel Cleanser, which cleans and refreshes the skin while stimulating collagen production and reducing fine lines and wrinkles. Follow this with Ultra Light Moisturizer, to hydrate skin and prevent moisture loss as it stimulates the growth of new collagen, and her HA Serum, to plump and hydrate with hyaluronic acid. And always use the appropriate sunscreen for your skin to minimize damage from harmful UV Rays.
"

Getting my Botox injections is a self-care ritual, as much a part of my self-care routine as exercise and healthy eating.

"