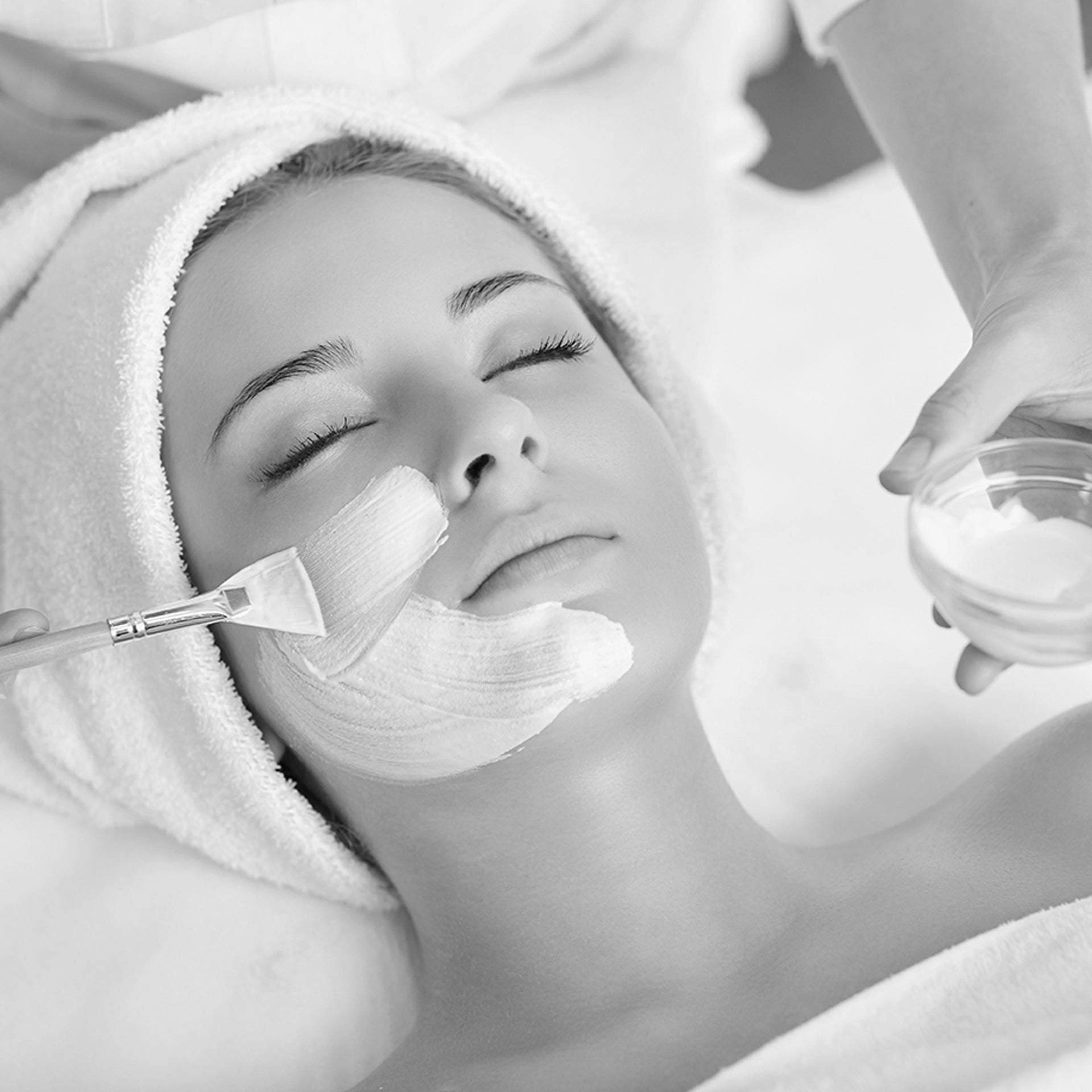 Chemical peels represent the gold standard in gentle skin rejuvenation. They're safe and effective for all skin tones, and you'll notice immediate improvement after your first treatment.
---
• They are uniquely customized to meet individual skin needs and goals.
• Peels gently exfoliate and resurface your skin for a natural, dewy glow.
• They're ideal for treating discolorations, dullness, surface imperfections, roughness, breakouts, acne, fine lines and wrinkles on the face, body, chest and back.
• A series of treatments is recommended to achieve optimal results.
Frequently Asked Questions

What are chemical peels and how do they work?

Using a customized blend of acids chosen to meet your unique skin composition, needs and goals, chemical peels gently exfoliate the upper layers of the skin to promote cellular regeneration and renewal. As dead skin cells are gently sloughed off, healthier cells emerge to restore your skin's natural glow and give you a refreshed appearance.

What are the benefits of chemical peels?

The benefits of chemical peels are wide-reaching. By promoting exfoliation and rejuvenation, chemical peels support new collagen production and resurface with healthy, younger skin cells. As a result, they reduce fine lines, wrinkles and surface imperfections to restore a softer, smoother complexion. Chemical peels fade stubborn discolorations and revive lackluster, dull skin for a brighter, more even skin tone. They're also ideal for breakout-prone skin because they decongest pores and kill acne-causing bacteria.

Are chemical peels right for you?

Chemical peels are an ideal treatment for all patients, of all skin tones and types. They are easily customizable to treat any conditions, and in a nutshell, provide comprehensive rejuvenation and correction while enhancing the results of other aesthetic procedures.

What's the best way to follow a chemical peel?

Dr. Marnie recommends using a gentle cleanser like EltaMD Foaming Facial cleanser, with its gentle blend of enzymes and amino acids to loosen makeup, oil and other impurities on the skin and in the pores, leaving your skin feeling clean, balanced and ready to absorb moisturizer for deep hydration. Follow cleansing with Dr. Marnie's proprietary Ultra Light Moisturizer or EltaMD's Skin Recovery Light Moisturizer. These soothe, calm and hydrate sensitive and acne-prone skin, fight acne flare-ups and refresh inflamed or damaged skin. Be sure to protect skin, especially after treatment, with the right sunscreen for your skin type.
"

This is my go-to treatment before any big event! I come out of the treatment feeling polished and air-brushed. My skin glows and feels so soft!

"